A fake advertisement has been doing the rounds on social media with a claim that over 500 vacancies are available in "Office of the Special Defence Personnel Forum" in the Ministry of Corporate Affairs. However, after a government fact check, turns out that the advertisement is a fake one.
The advertisement contains the so-called "organisation's" claim to be working and conducting the recruitment process for a number of posts under Ministry of Corporate Affairs.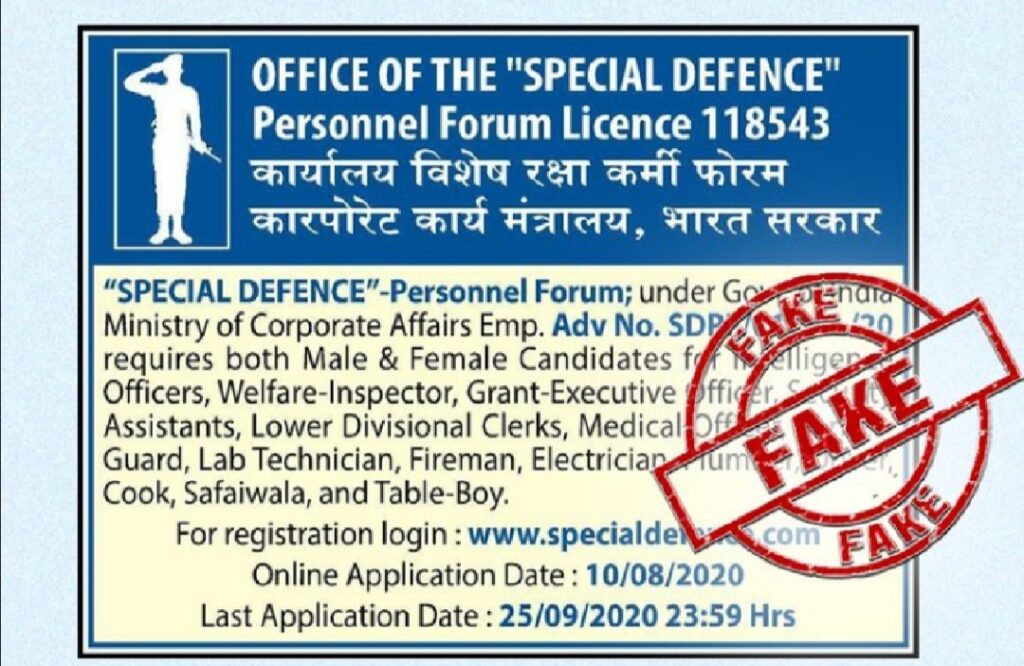 The Press Information Bureau in its tweet clarified that there is no such organisation operating under the Ministry. The PIB fact check termed the advertisement as fake. The AIR news portal has also published the clarification on its website.
The Employment News, which is a weekly job journal under the Ministry of Information and Broadcasting, it has also informed about a fake job advertisement in its 15-21 August edition by the same fake organisation. However, the Employment News has withdrawn the fake notice now after PIB's fact check clarification.
---